Thematic
CONGRATULATION TO GIA THANH MECHANICAL AND ELECTRICAL JOINT STOCK COMPANY ON THE SUCCESSFUL TESTING OF EI60 FIRE-RESISTANT DUCTS
KH Shield Company congratulates Gia Thanh Mechanical and Electrical Joint Stock Company on the successful testing of EI60 fire-resistant ducts using KHS.HF.M20 insulation panels at the Phuong Nam testing facility!
With the ongoing project of COMBINED FACTORY AND INDUSTRIAL PRODUCT WAREHOUSE Lot VA.06-08-10c, 17th Street, Tan Thuan Export Processing Zone, District 7, Ho Chi Minh City, Gia Thanh Company has chosen to utilize FireshieldPRO KHS.HF.M20 insulation panels for their duct products.
FireshieldPRO.KHS.HF.M insulation panels are an improved product that combines with heat-conductive materials like steel sheets. With panel thickness ranging from 14 to 32mm and the ability to withstand temperatures up to 900°C, it is an excellent solution for core applications in fire-resistant steel doors, fire-resistant shutters, insulated fire-resistant elevators, fire dampers, fire-resistant ducts, and structural beam and column protection.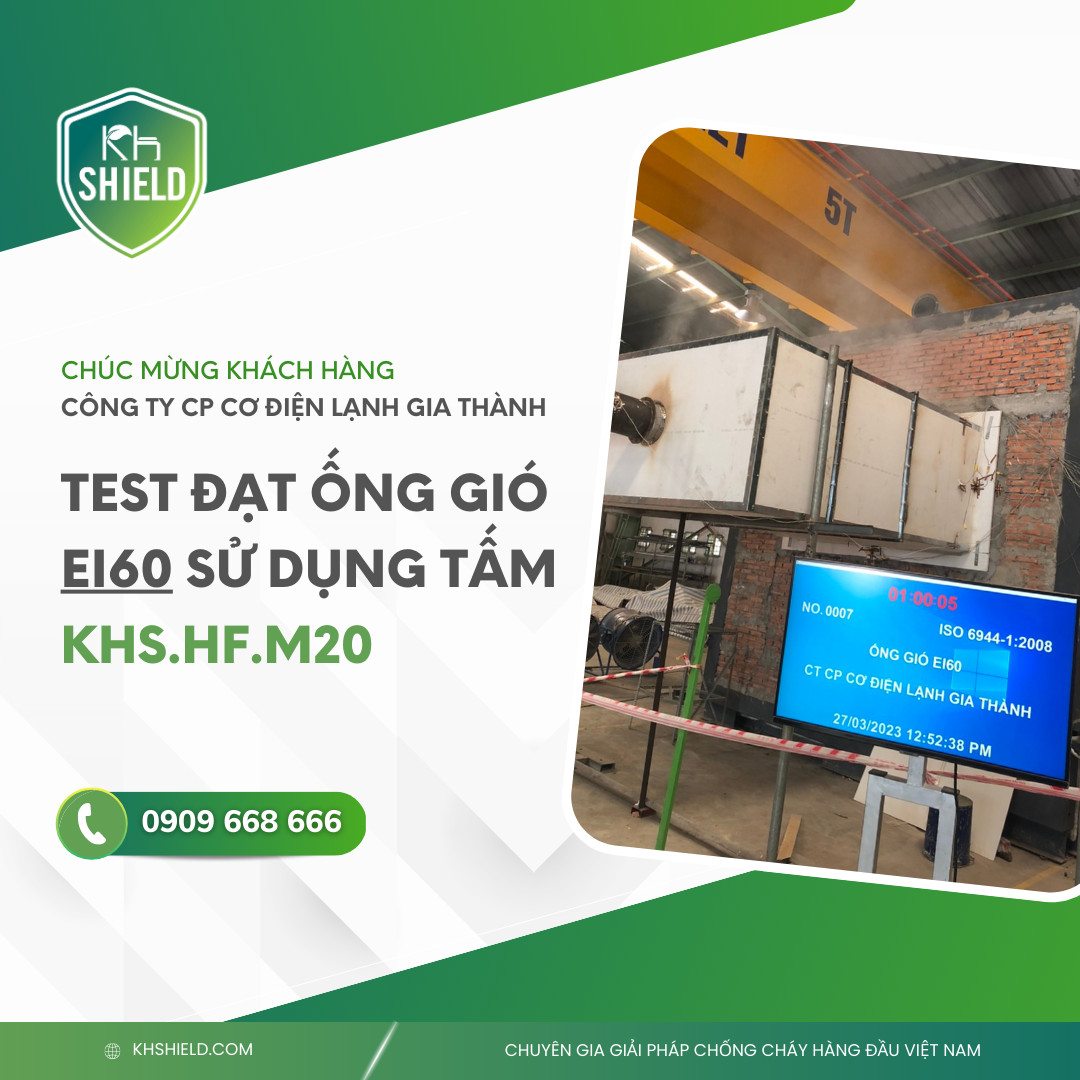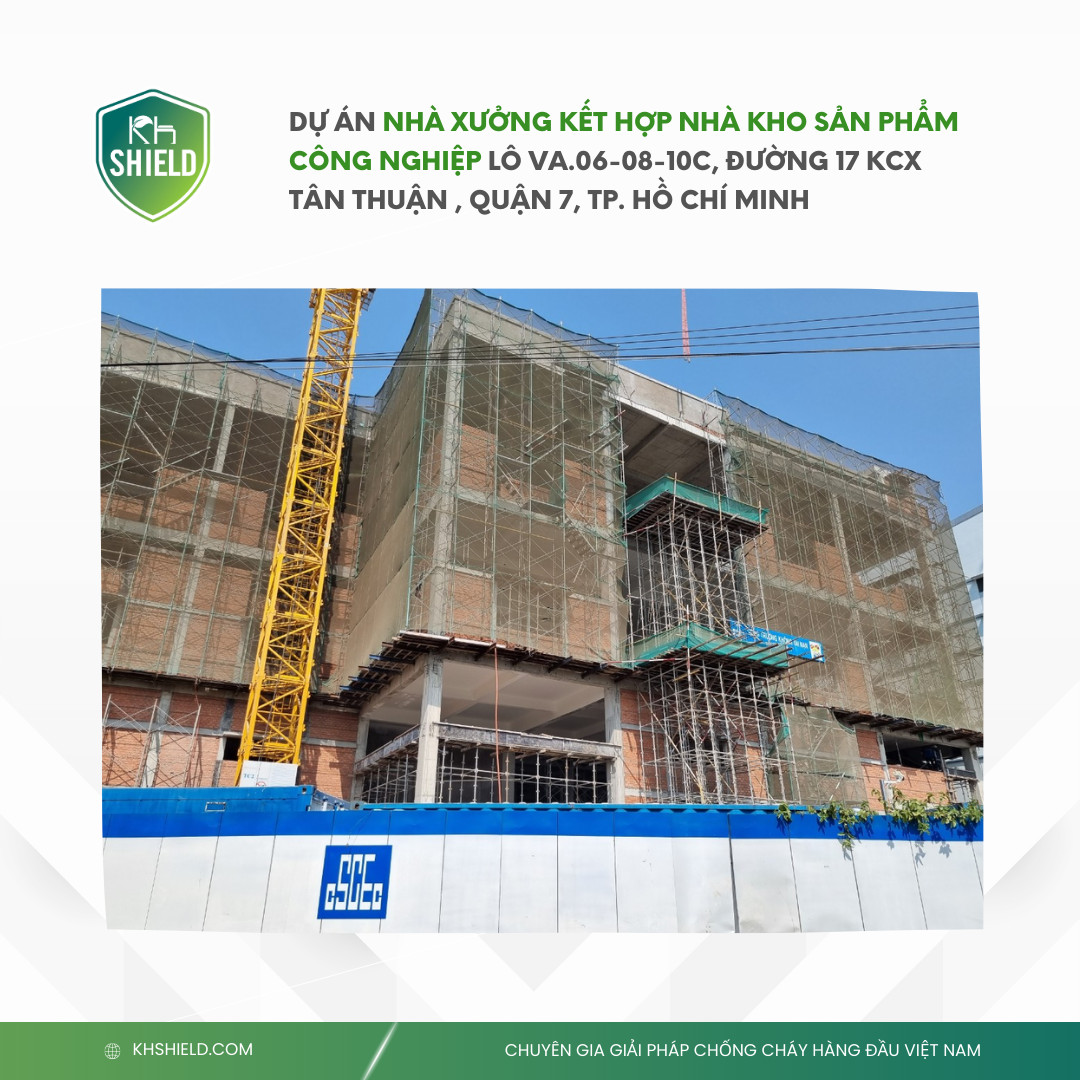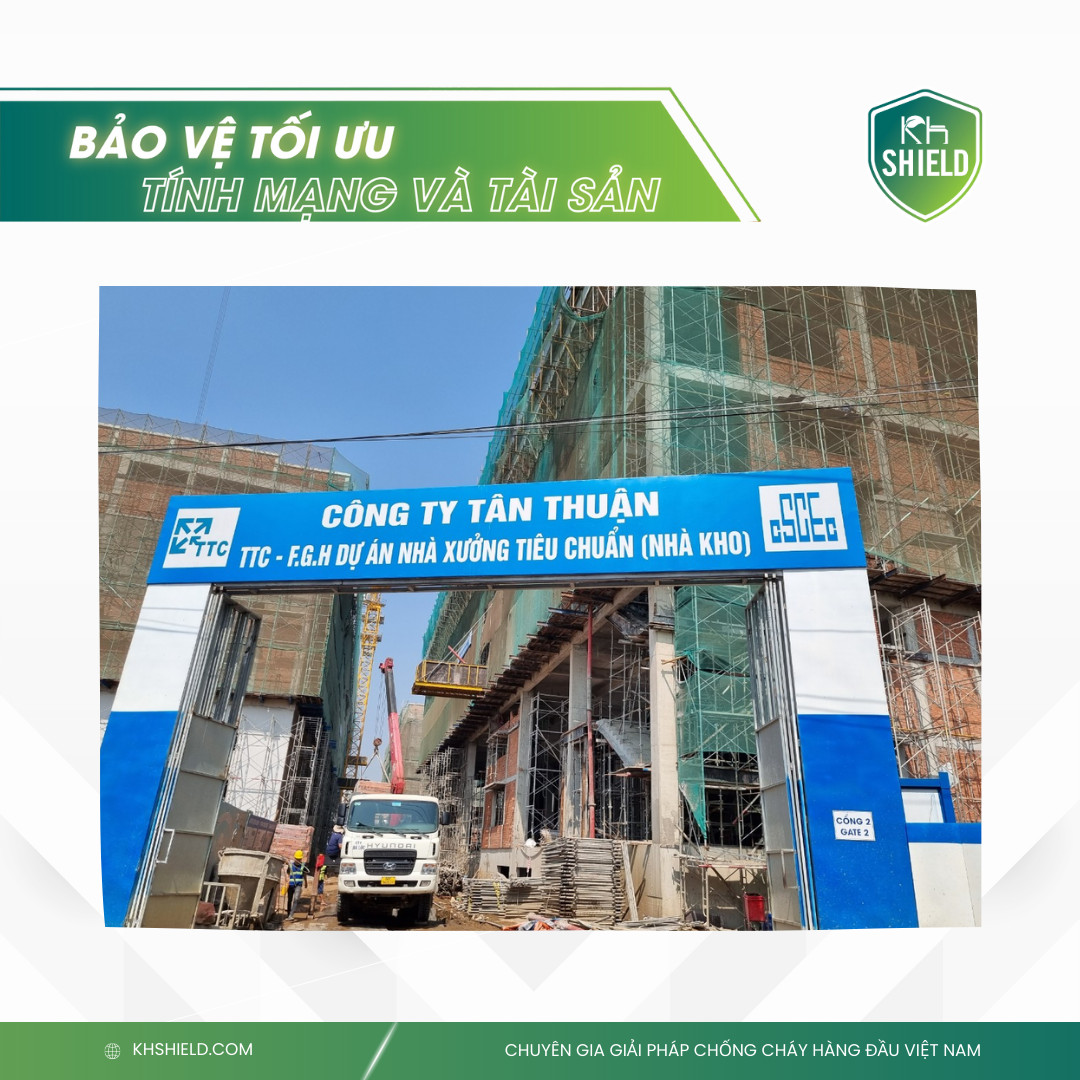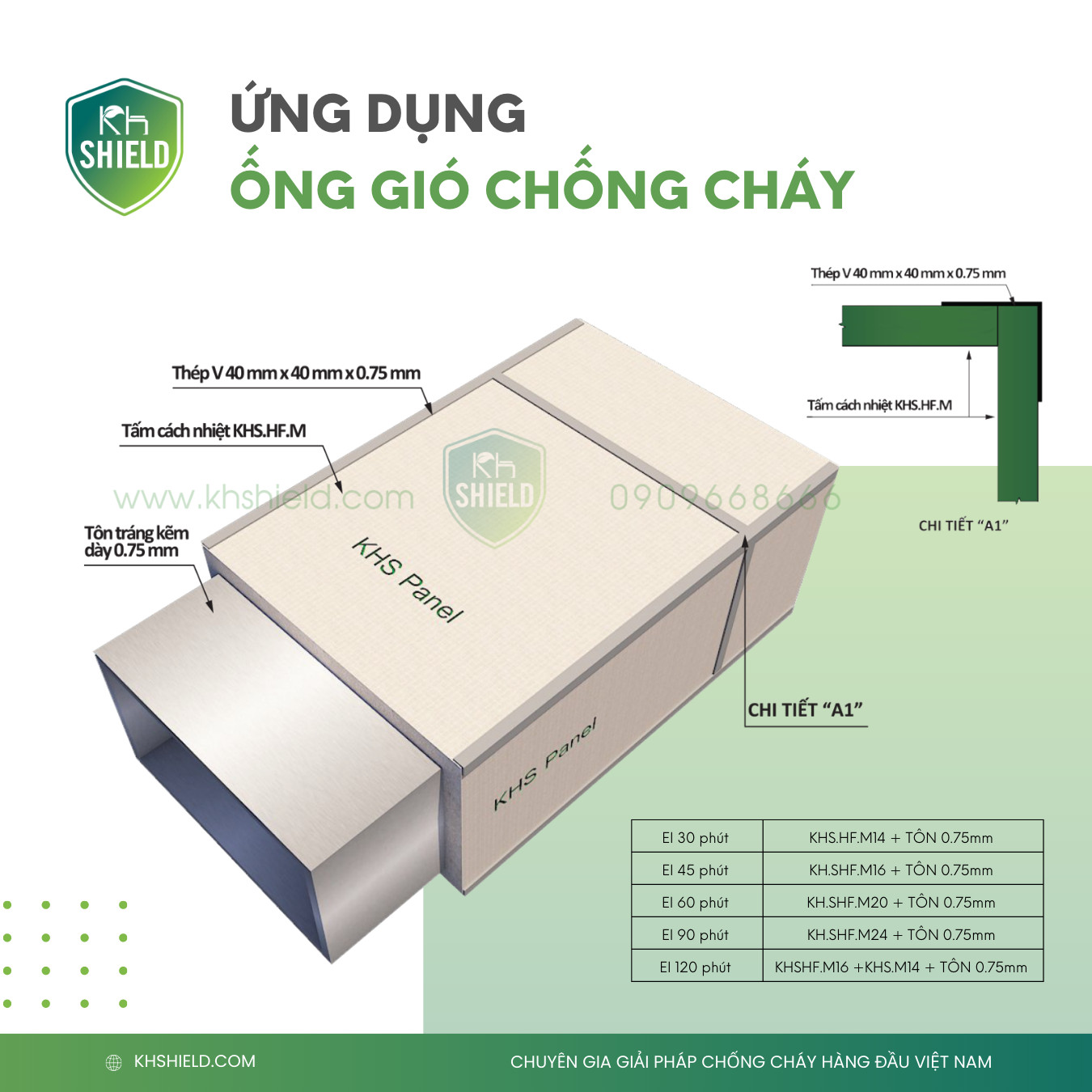 Once again, KH Shield extends its congratulations to Gia Thanh for the successful testing of EI60 ducts, which will be implemented in various large-scale projects both domestically and internationally. We thank you for choosing KH Shield's products and look forward to a long-lasting and sustainable partnership. Sincerely, KH Shield Team Register for consultation
Consultation on fire and explosion prevention solutions