Thematic
KH SHIELD INTRODUCES 2-IN-1 GREEN MATERIAL – FLOOR COVERING & OPTIMAL FIRE RESISTANCE
"The risk of fire and explosion is not something to take lightly. Especially in the current context, there is an increasing trend in the construction of large enclosed structures to meet the demands of urban projects. Stringent regulations on fire safety are being applied to apartment buildings, offices, skyscrapers, and more, all in the interest of safeguarding the community's well-being. It is in response to these needs that KH SHIELD has successfully researched and produced the KHS.FAM Melamine Coated Fire-Resistant Panel – the 'green' building material of the future.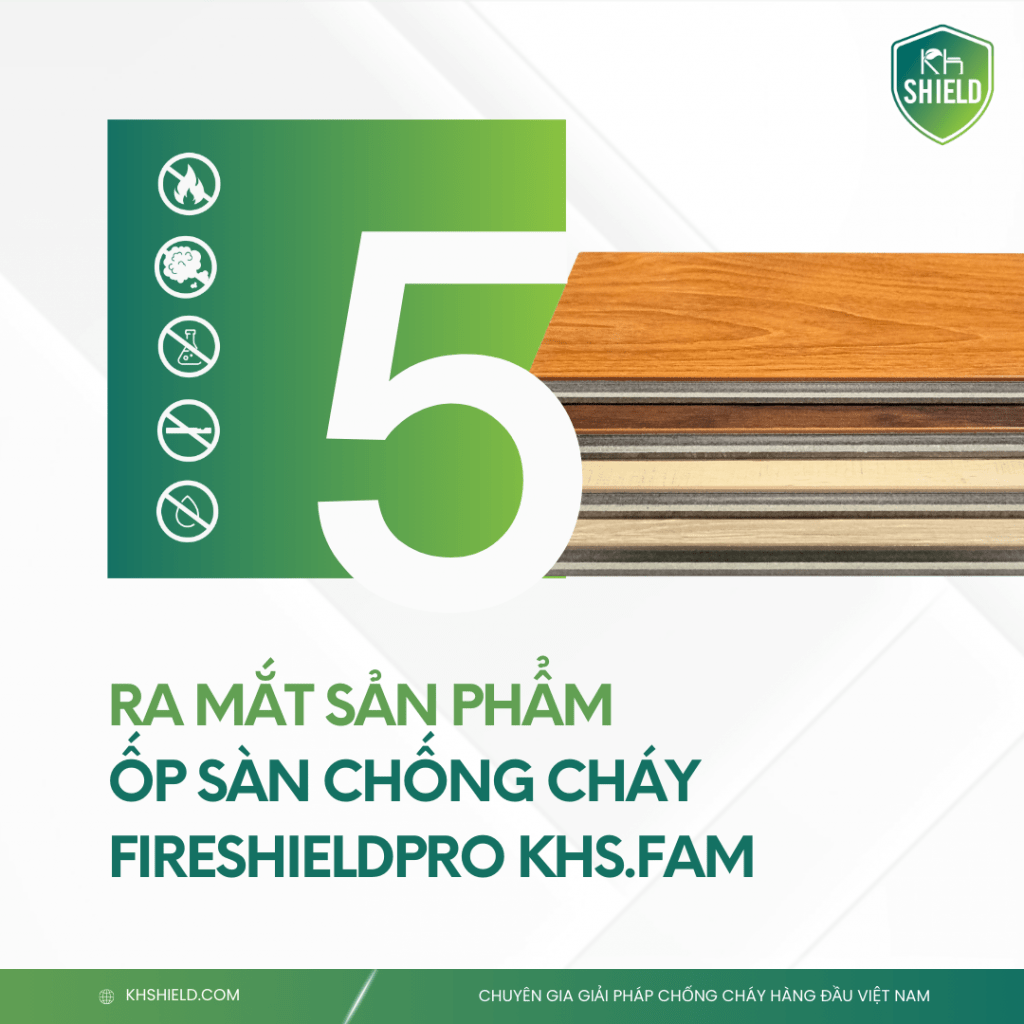 The KHS.FAM fire-resistant panel is the ideal choice to protect high-rise structures from the risk of fire and explosion, offering specialized fire insulation solutions and serving as a decorative finish for floor coverings in areas such as kitchens, apartment floors, hotels, supermarkets, and more. This product meets CV0 standards for smoke and toxicity and inherits all the excellent fire-resistant features of FireShieldPRO® technology. It now offers over 100 eye-catching wood grain decorative patterns.
The Outstanding Advantages of 𝗙𝗶𝗿𝗲𝘀𝗵𝗶𝗲𝗹𝗱𝗣𝗥𝗢 KHS.FAM Fire-Resistant Panel:
– Non-combustible, no black smoke, non-toxic
– Fire-resistant for up to 4 hours
– Effective moisture resistance
– Meets all the latest fire safety standards
– Easy and quick installation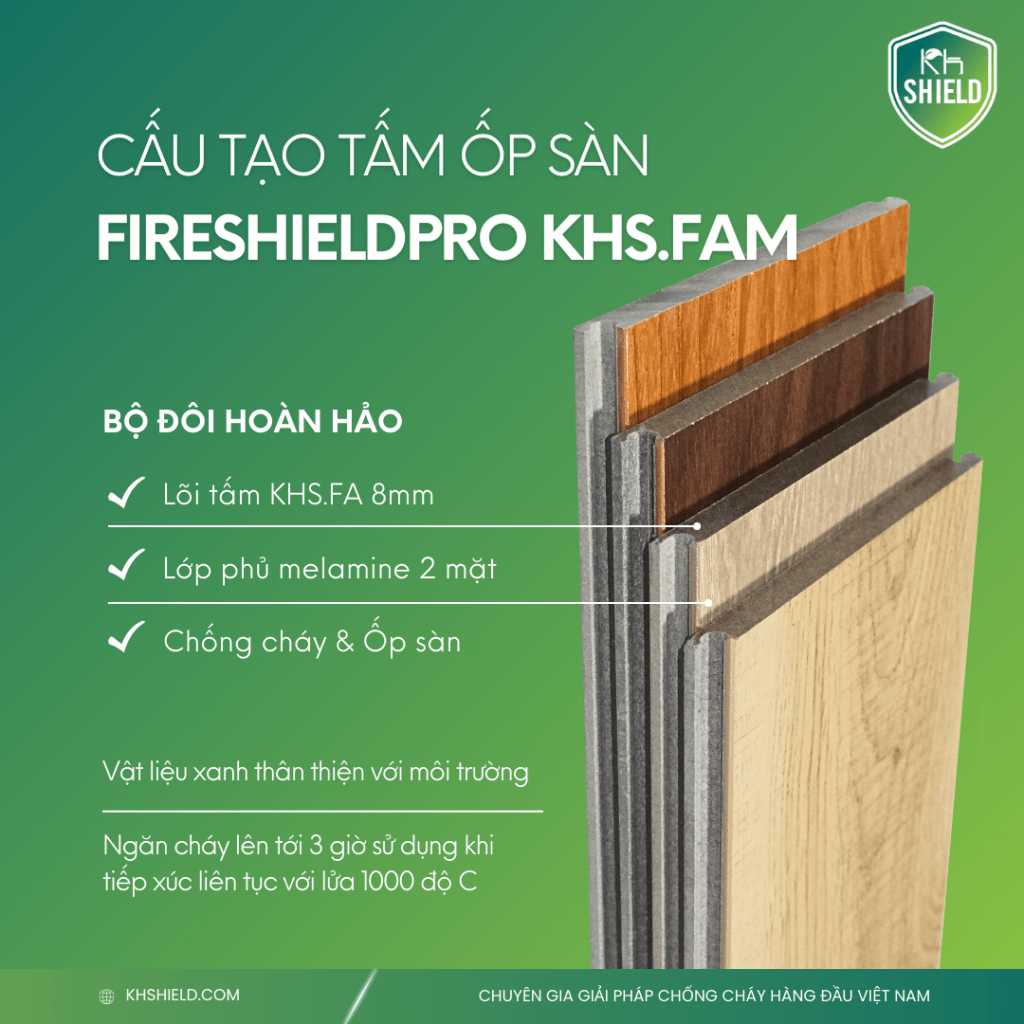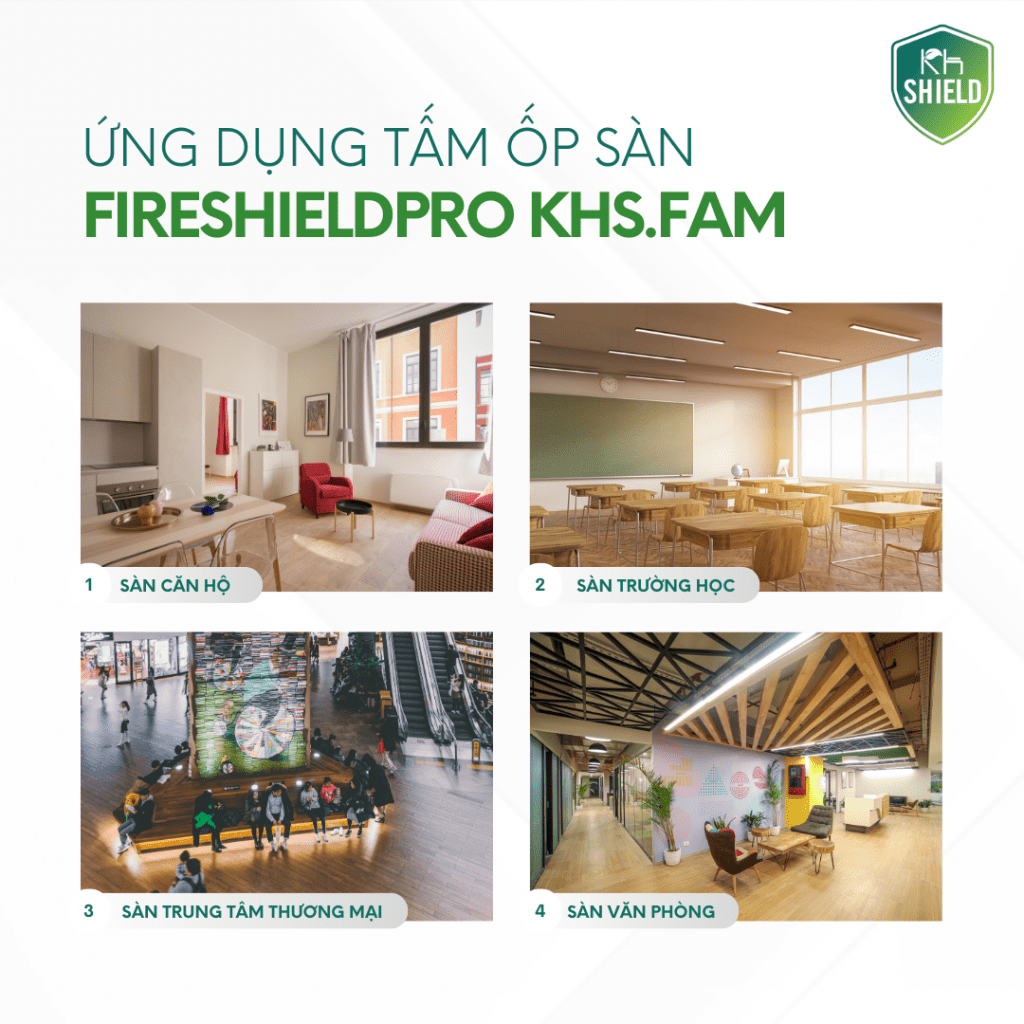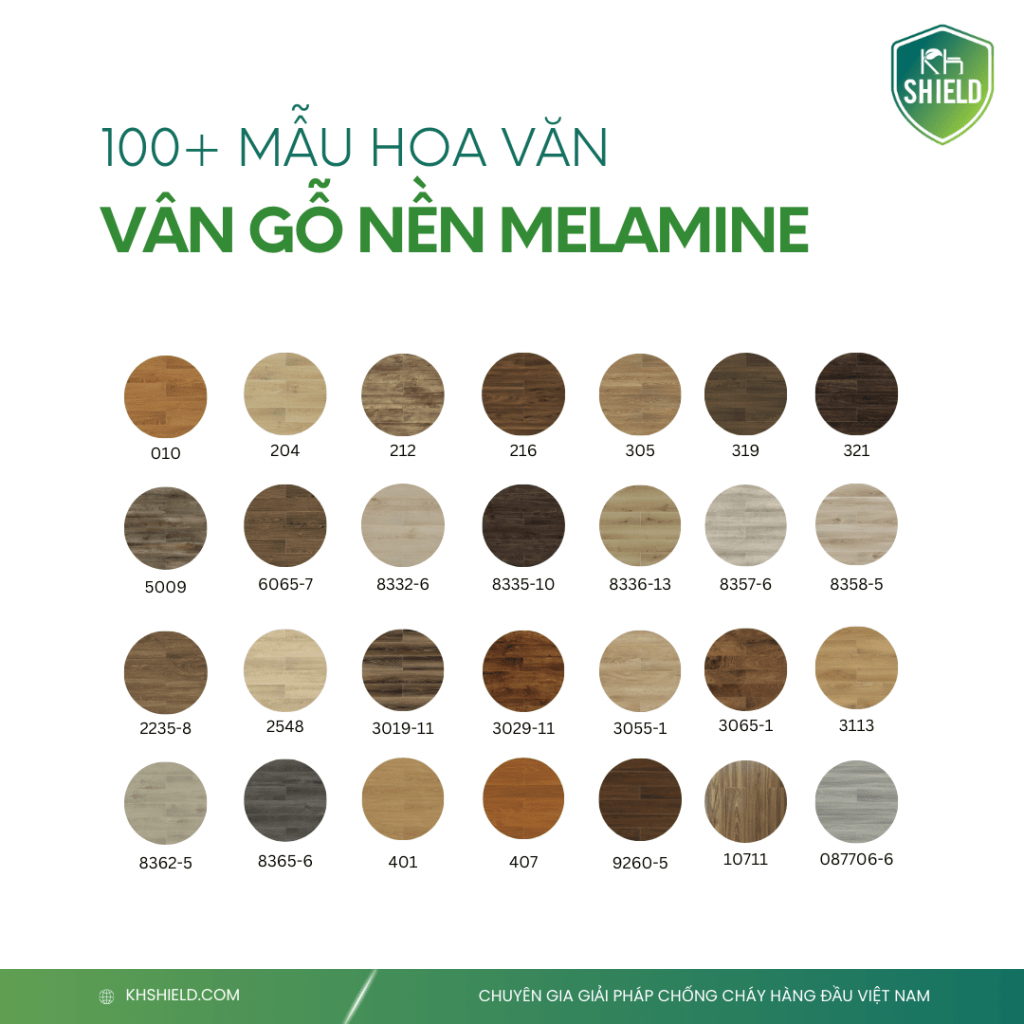 KH Shield understands that fire safety is a top priority in construction and infrastructure. That's why we are dedicated to providing products and services that meet the highest standards to protect your living environment and community! Register for consultation
Consultation on fire and explosion prevention solutions