Thematic
ELIMINATE THE WORRY OF BURNING SAMPLES WITH BURNING MONEY
First Time in History: The Largest Sample Burning Subsidy Program by KH Shield Saves Billions of Vietnamese Dong for Contractors and Project Owners.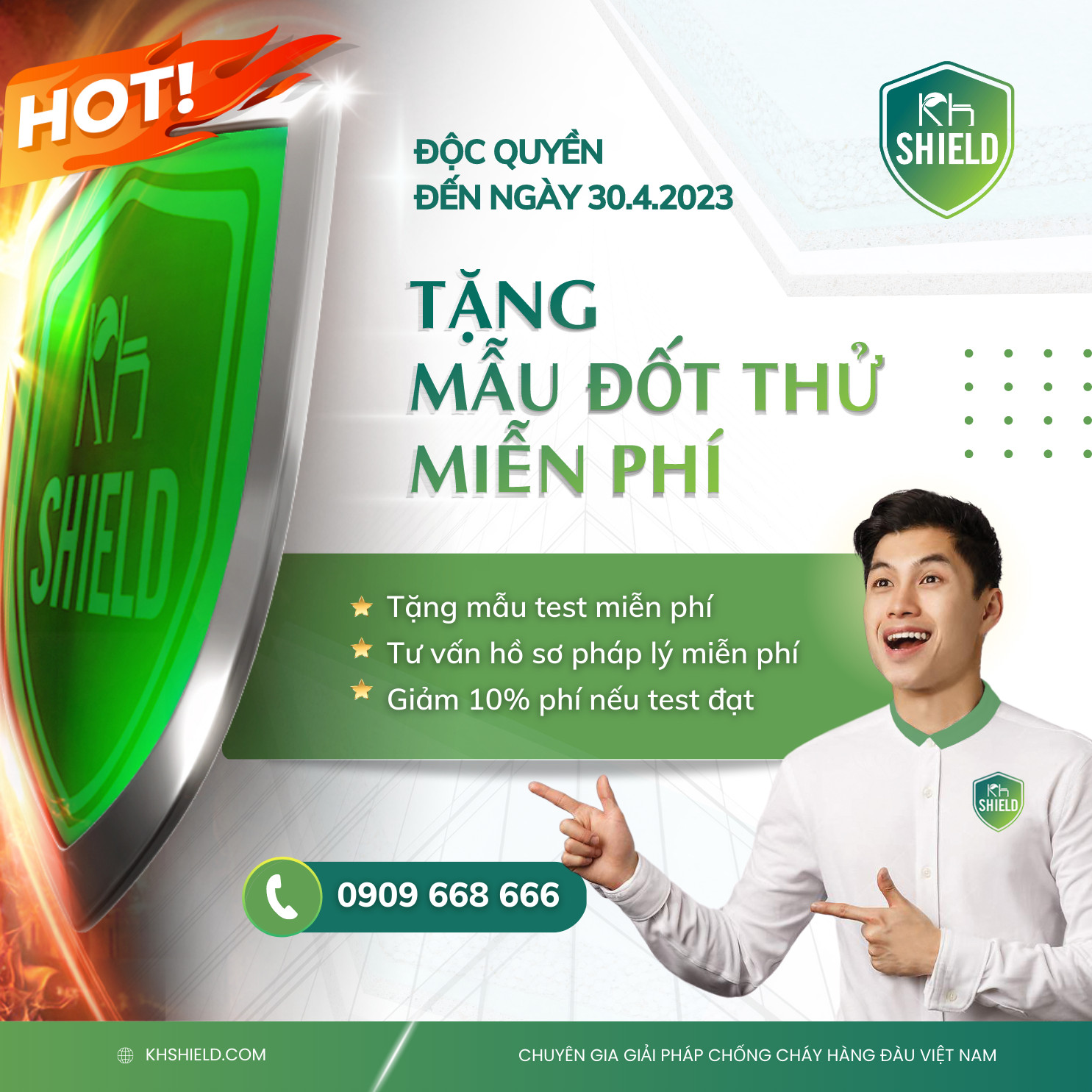 Indeed, the cost for obtaining certification for fire-resistant wooden and steel doors according to the Circular No. 06:2022/BXD on national technical standards for Fire Safety for Buildings and Structures can range from hundreds of millions to billions of Vietnamese Dong, depending on the manufacturing capacity and economic capability of manufacturers or contractors. The actual sample burning process often incurs high costs, even when the regulations have changed to certification for the samples.
However, not every entity is fortunate enough to achieve success in testing from the first attempt.
Understanding this need, KH Shield is offering an exclusive incentive program to customers, aimed at reducing the cost of sample burning testing while saving time and effort for contractors and manufacturers. Additionally, the program brings a range of attractive benefits to help customers swiftly and effectively certify their samples.
✅ Exclusive: Provide free test samples.
✅ Free technical consultation support.
✅ Free legal document preparation consultation support.
✅ Special: 10% support for testing costs when the sample passes.
✅ In case of non-passing, KH Shield continues to provide 50% support for retesting costs for the second attempt (if applicable).
This program is applicable nationwide from March 4th to April 30th, 2023.
Contact KH Shield now for free consultation on solutions to save billions of Vietnamese Dong for contractors and project owners.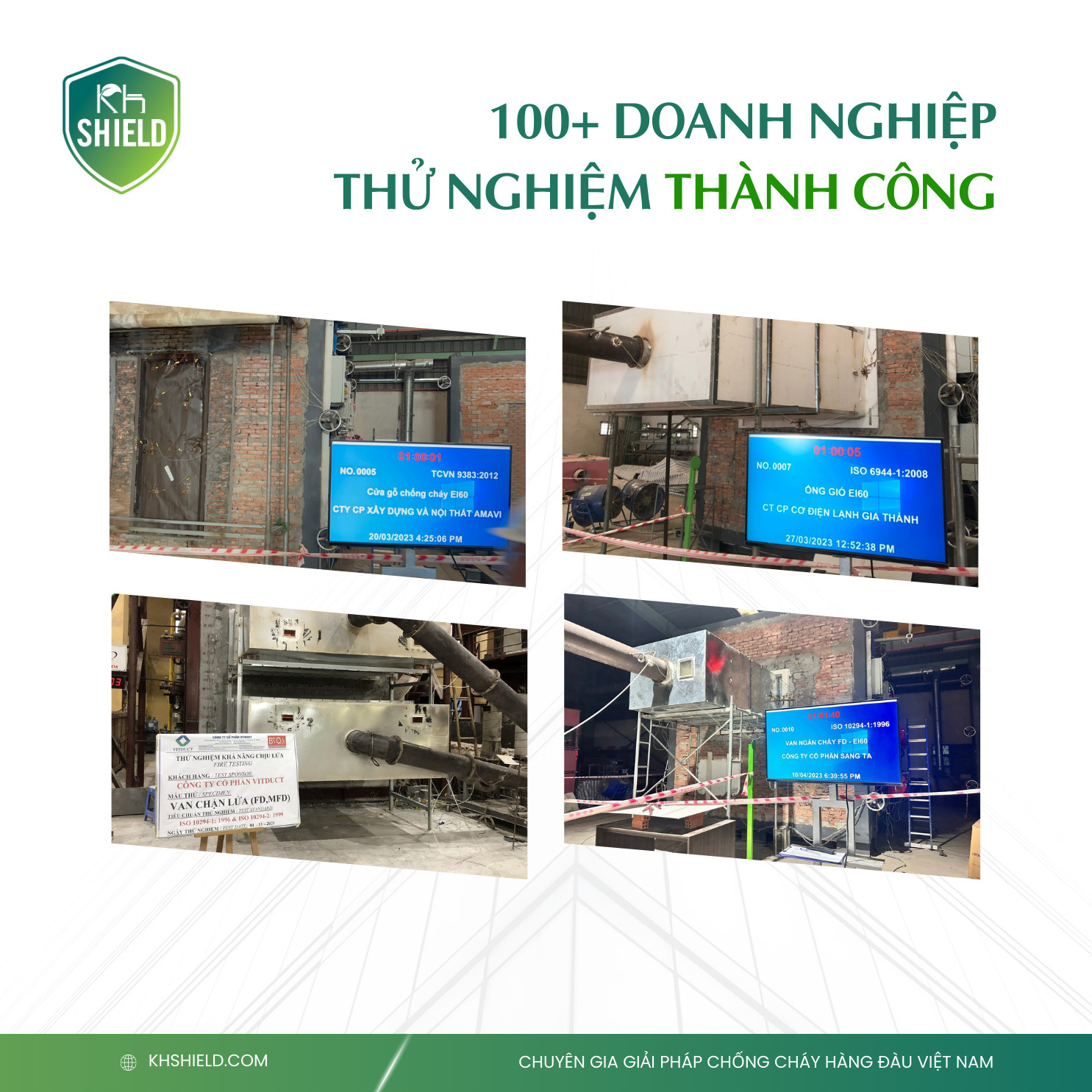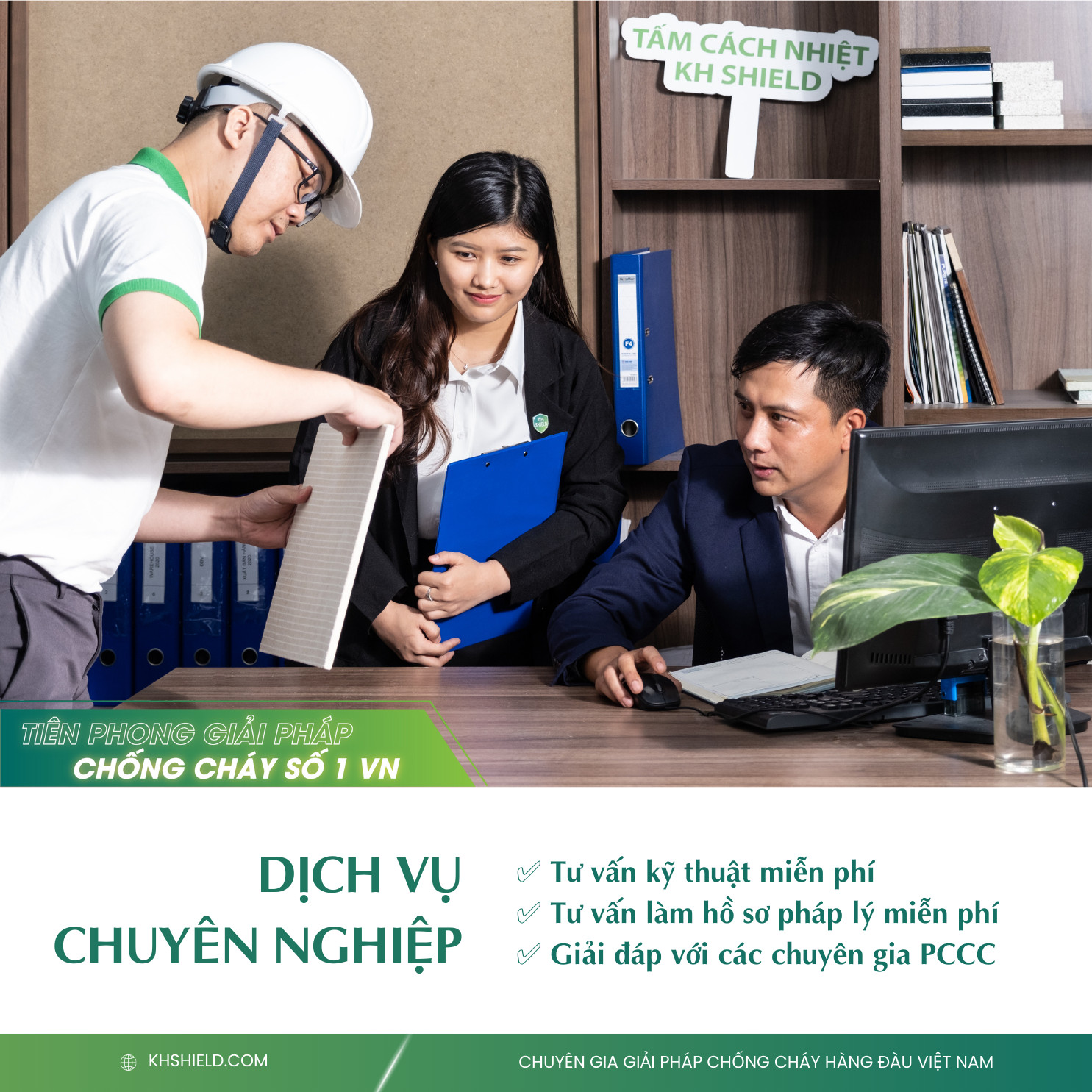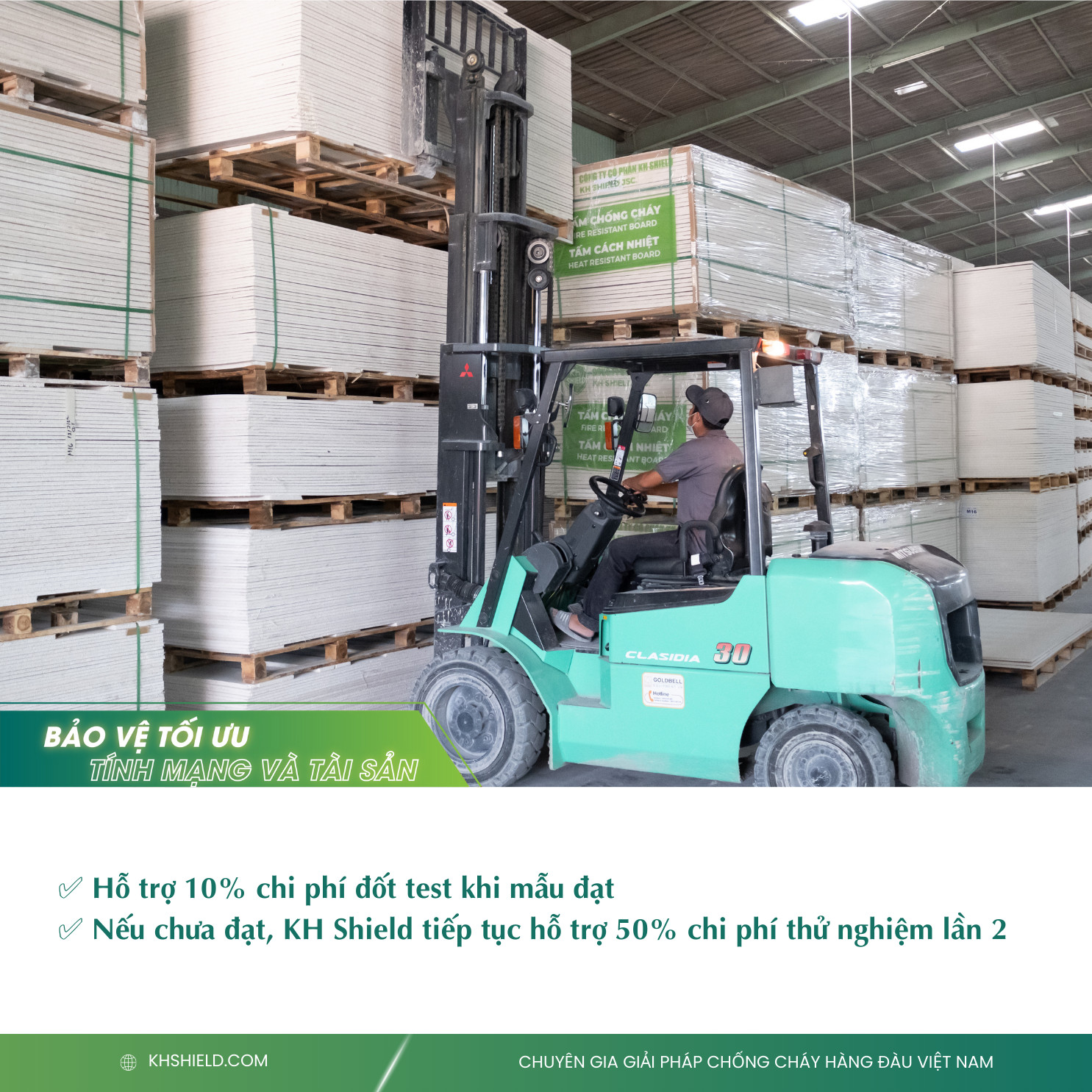 Register for consultation
Consultation on fire and explosion prevention solutions